Q: I can't take my dog to the pond anymore because the ducks keep attacking him.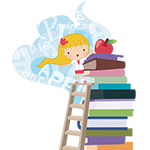 A: That's what I get for buying a pure-bread dog.
Q: Why did the old man fall in the well?
A: Because he couldn't see that well!
Q: Do you know the last thing my grandfather said to me before he kicked the bucket?
A: "Grandson, watch how far I can kick this bucket."